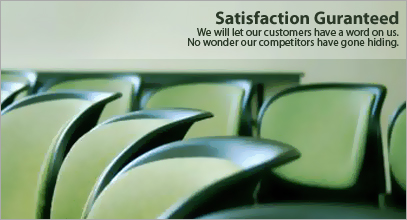 Customers' one word worths more than our thousands of words. Below are some testimonials submitted by our customers:


"I am their first customer and I am still hosting with them until now. Things were not very perfect when they started their business. Uptime was not perfect at that time but the CEO emailed me personally to explain the problems they faced. Thus, I understood what happened at that time. Until now, things are getting better at their side and I rarely see my web site down. They have even employed employees from other countries. Once I was surprised to receive their reply when I sent them an email at 2.00am in the morning. What can I say, KKHost has a bright future. Keep up the good work!"
Mr.Albert Wong
[URL Disclosed]
Customer since 2002
"I am very pleased to say that you guys over there are so helpful and prompt response. I really happy to deal with you guys as you really mean to do business and really do what you promise. Thanks for all the help and wishing you guys all the best."
Mr.Foo Chuan Seng
Sepakat Water Tech Sales & Service (M) Sdn. Bhd
http://www.watertech.com.my
Customer since 2002
"KKHost offers good service both pre-sale and after sales at reasonable price. I've been using the service for years and I'm happy to work with them."
Mr. Vteck Cheong
Afterlight Studio
http://www.afterlights.com
Customer since 2003
"I am very satisfied with KKHost.NET - it's pricing is the most affordable, ad yet its list of features is among the best there is! But what I really like about KKHost is the service turnaround time. The most KKHost took to help me when I asked for it is less than 24 hours! It's as if they never sleep...."
Mr. Ahmad Zahiruddin
Eilham Interactive
http://www.eiham.com
Customer since 2003
"Changing a host is easy. To find a host with a good package, mostly you have to go to foreign countries. With the package from KKhost you can compare them with the big ones.
I am very happy with KK-host-net, because they are very close to the customers and give a very good service. Their server runs with very less interuptions. Keep the good work up!"
Feedback on a downtime due to server resources drained by another customer:
"Thanks for the effort your guys are doing to keep the system running!! That a server or kkhost get in trouble by customers (I was once one of them) can sometimes happen, because the client is not always system minded. But what makes KKhost staff so different and perfect in their work, they informed the customer about the problems. Not a week later but so fast as possible. The result is that customers get a better understanding and are more patient if there are problems, because they know they get informed. I have to admit, its very rare that KKhost is down. With this feedback I wanted to say that you all do a good job its only said to less. "
Mr.Arno Geraedts
MyHeart4U
http://www.myheart4u.com
Customer since 2004
"All i can say KKHOST are reliable & simply the best hoster i ever host with, not to be missed out is their technical expertise on any issues arise that need to be answered."
Mr. Keat Ng
Jireh Integrated Services Sdn. Bhd.
http://www.jireh.com.my
Customer since 2004

"Good service and everything i need, they can offered yet their commitment are truly unbelievable."
Mr.Simon Cheong
SorixSys
http://www.sorixsys.com
Customer since 2004
KKHost is definitely the best hosting provider so far since i've decided to have my own website in 2001. I've had quite a few experience with several providers prior to KKHost, not to say that their services is poor but due to the nature of my website, none of them managed to handle it as professionally as KKHost do. It's hard to host a community based website, let alone the site of the most popular
football club in the country, high bandwidth, tonnes of visitors etc, most providers will simply asked you politely to get your own dedicated server but glad to say that KKHost manages it all exceptionally well. Michael, the owner (yes, the big boss himself) even helps me transferred my site to another server within KKHost when the traffic and bandwidth consumption reaches an all time high-level in the original server. And from time to time he advise me on ways to keep the cost of operating the site at minimum while providing the best service. I believe that the day I decided to move to KKHost as the wisest decision I've ever made online. Thanks a lot and good luck.
Mr. Amir Shariffuddin
http://www.selangorfc.com
Customer since 2005

"KKHOST offers good price and quality hosting. The after sales service is terrific as they answer your question almost 24/7. That's one of the main reasons why I chose KKhost. If you find a very cheap host but there are no one there to answer your questions,Its useless as your money and time will only go down the drain. Keep up the good work and I am looking forward to see more Future features and upgrades."
Mr.Renjin
[URL Disclosed]
Customer since 2005
"I would just like to say how good I have found your hosting company compared to my previous host. It's great that you're on hand to answer any questions, the personal service really works well and the fact I can get you by messenger. I have found you to be very helpful and understanding."
Mr. Danny Damianus
http://www.cutecast.org
Customer since 2004

"I initially decided to use KKHost because its CEO was very accessible and personally answered my posts in webhostingtalk.com.my

After using KKHost, I'm glad that the same responsiveness and dedication to customer service extends to all of KKHost.net's staff. All my queries regardless whether it entails billing, technical or sales were always addressed to my satisfaction very promptly. I often get a response in a matter of minutes.

Using KKHost also gives my peace of mind. I have not experienced any downtime since I started using KKHost. Due to the perfect server uptime, I never have to worry about losing orders or customers at my online store."
Ms. Amélie Tan
FloralEmbrace.com
Customer since 2005